Happy 4th Birthday to Easy Product Displays and Happy Valentine's Day to you all!
It's hard to believe that just over 5 years ago Thomas and Holley formed a partnership to try to overcome the time consuming obstacles to making great income producing blog posts.
Easy Product Displays was born one year later.
EPD is now 4 years old and still growing and getting better. Our idea was to make beautiful displays easily and quickly.
Over this past year there have been many updates to get better and faster results in your Easy Product Displays searches. We have added the ability to remove or add a special code to make your single product displays look great. We also added some changes to make the Easy Product Displays tool more streamlined and intuitive to our members. The ability to see your past searches and be able to clear them has been a big help to many of you.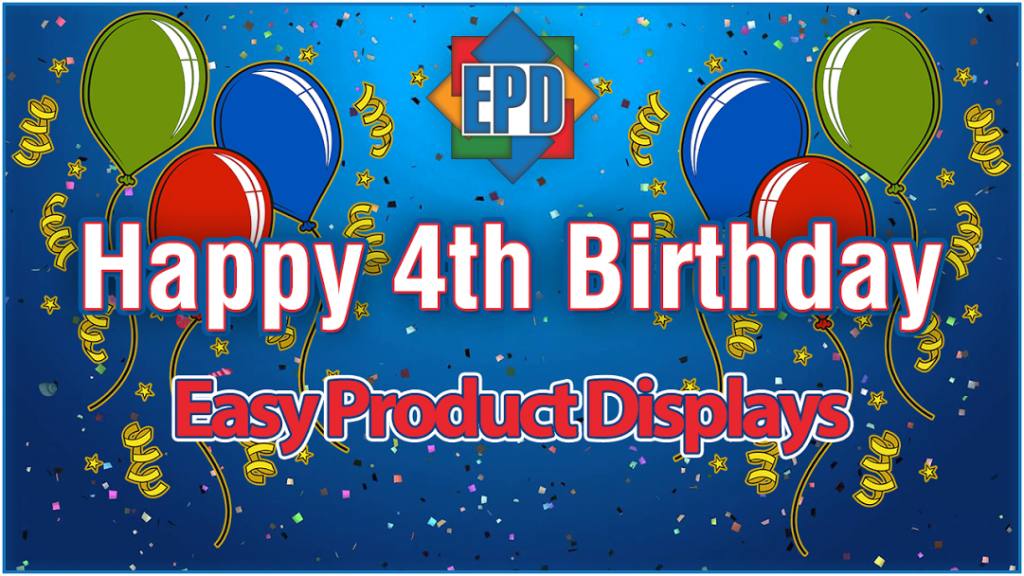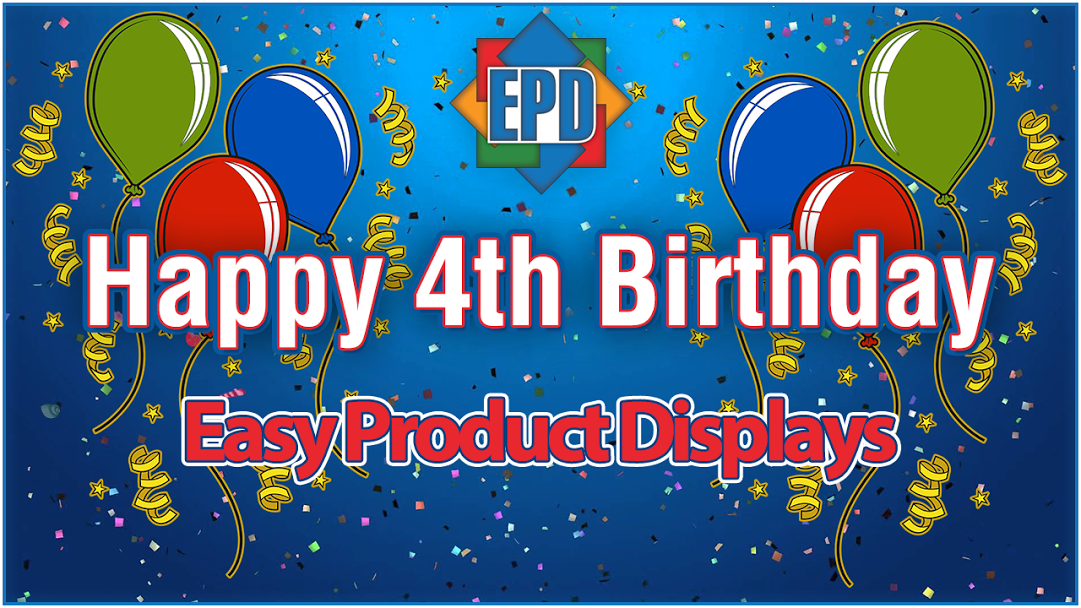 We worked hard keeping our members needs in mind and are proud of what we have accomplished as we have grown over these 4 years. That doesn't mean we stop building, in fact, it drives us to be better. We listen to our members, find things that will work better, change with the times as quickly as we can, and we try to be there for our customers when we are needed.
We are always on the lookout for the best new ShareaSale merchants with data feeds that would be a great fit for our users here on Easy Product Displays.
There are so many of you that have been with us since the doors were flung open. We want to thank all of you that have tested for us, offered recommendations through the retooling, and stood by us as we updated and improved through these last 4 years. You paved the way for the newest members to enjoy the ease that EPD provides in creating beautiful html displays on their posts.
Join us in celebrating 4 years of Easy Product Displays! We want to thank you all!
Find even more merchants from which to choose with the  Affiliate Window network!
Sign Up For Easy Product Displays
EPD offers more than 20 custom product templates to pick from. Add single products or multiple products. We have a 3 day free trial and several sign up options. Try out our affiliate marketing tool today! You won't be able to live without it!


Don't want to worry about keeping up with all the payments of hosting your own sites? Get Your StudioPress Site Now
For Those Who Live in Nexus States
Form an S-Corp and Benefit from Tax Advantages! Get Started with CorpNet® for as Low as $79 Today!
Get an address in another state with Sasquatch Mail LLC! Choose your address.
Subscribe to Stay Up to Date!
The best way to stay in the know about our newest giveaways and blog posts is by subscribing here. You even get two free guides. The first guide is for Easy Product Displays and the other is from a Zazzle Pro Seller.
Subscribe here and stay up to date with the newest updates and upgrades from Easy Product Displays! We never sell or giveaway your info. We just want to stay in contact with you so you know about updates and upgrades.
Thank You for Visiting Us!