This week we feature a ShareaSale merchant that has excellent potential for year round income from a huge niche market. One of the hottest markets in the clothing industry is plus size clothing and intimates for women.
We have personally been affiliates of Hips&Curves for over 5 years now. They are very responsive to your needs and requests.
We like the fact that they respect women. They bring lovely and stylish intimates out of the backroom and put them in the front window displays for plus size women. Finally there are comfortable, gorgeous intimates you can proudly promote.
Another great thing about Hips&Curves is that they offer sexy costumes so you can reap that Halloween or Valentines commission. And remember, anniversaries and birthdays are year round.
We would like you to meet the account rep that will handle your application. He typically has your account approval done in 24-48 hrs and sometimes much faster.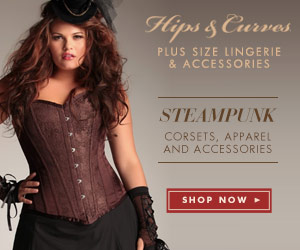 Here is Adam Riemer, the respected and well known account rep for Hips&Curves, with an introduction and invitation to join this program:
Hips&Curves is all about empowering women to feel confident, sexy and incredible; no matter what size they are. If you look at the product images, the descriptions and even the way they use real women for models, you'll see why so many Affiliates rely on this clean affiliate program as a trusted source for their readers.
Hips&Curves can provide year round revenue with their collections of gorgeous lingerie, comfy bras and panties, incredible costumes and fun accessories to heat up your readers' nights.
By becoming an affiliate you'll enjoy:
8-10% commissions
Dedicated and ethical affiliate management from Adam Riemer Marketing
Commission protection from sites ranking for HipsandCurves.com coupons, adware and trademark bidders
Custom banners and creatives
Unique strategies in place to help you grow and succeed.
An Example of Products from Hips & Curves
Victorian Bustle Skirt

Waist Cincher with Garter Straps

Vintage Cotton Tiered Petticoat

Victorian Bustle Skirt

&
Are You Ready To Sign Up Yet?
This merchant is NOT set to auto approve so be prepared to add some information about your site for the merchant to get you approved more quickly. Your approval will typically come through in 24-48 hrs.


Sign Up For Easy Product Displays
EPD offers more than 20 custom product templates to pick from. Add single products or multiple products. We have a 3 day free trial and several sign up options. Try out our affiliate marketing tool today! You won't be able to live without it!