Easy Product Displays Summer Giveaway 2016 Week #5 July 10 – July 16 is really cooking with a Website Theme Makeover by our very own graphics design guy, Artistic Mind! This is an exciting giveaway!
Ray, Artistic Mind, has been doing the graphics for Thomas and Holley, Easy Product Displays, and all their related websites such as WebNuggetz, for years.
We depend on Ray for our graphics and blog refreshes. He also provides great graphics for Zazzle and Amazon Merch sellers as well as other marketplaces around the web. So if you are looking for "an awesome graphics guy", contact Ray!  Be sure to tell him that EPD sent you!
Easy Product Displays is happy to have the opportunity to give away a Website Theme Makeover  by Ray as part of our Summer 2016 Giveaways series!
Website Theme Makeover
This weeks giveaway is truly a nice prize! If you have been considering a blog redesign, need a new look for your site, or just want to freshen your look, this is the giveaway for you!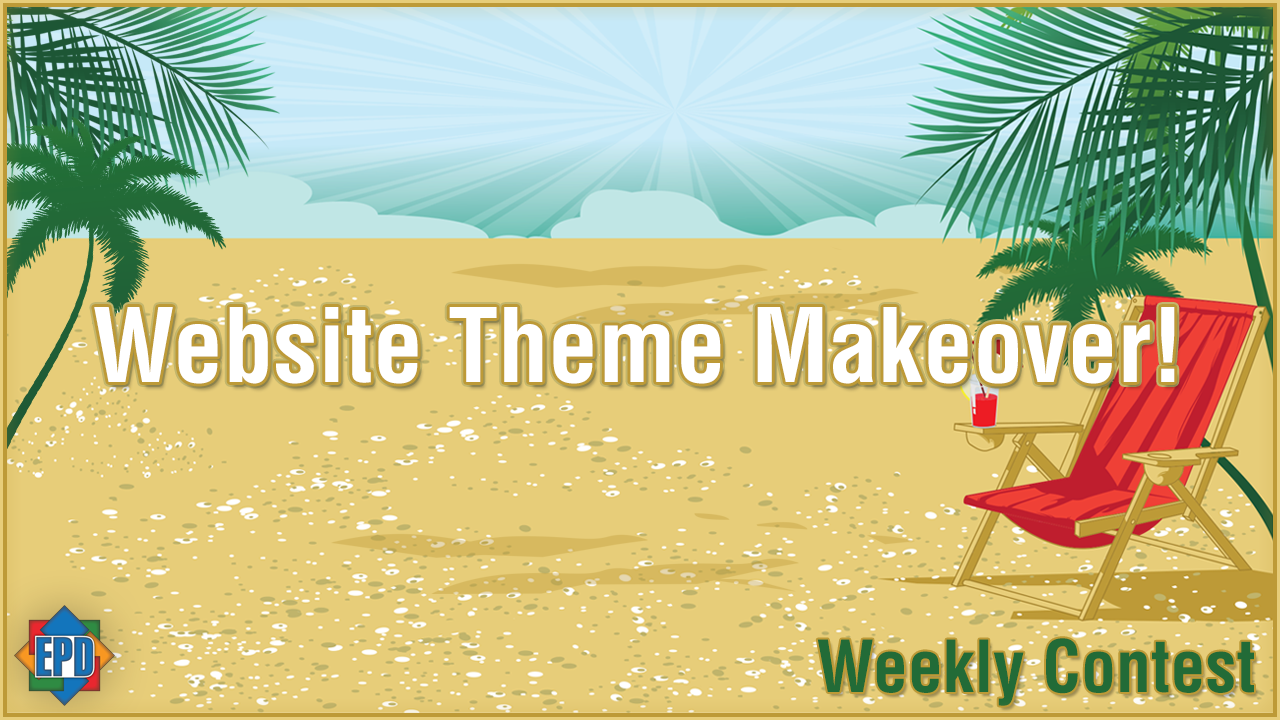 Message from Ray
Hi! I'm Ray and I've teamed up with Easy Product Displays to offer a website theme makeover! If you have been wanting to spice up or update your website, now is your chance! I've made the process as simple and streamlined as I can.
I use my own test site using the Genesis Framework and a popular child theme. This combination is great for affiliate/blog sites. My test site has dummy posts and images. I'll discuss with you what kind of feel you want and what colors you like. I'll tweak my test site including making a logo/banner. We will chat about what changes you want. The new framework and child theme are HTML 5 ready and mobile friendly as well as having other great features..
I'll tweak the test site until you're happy with the look. Once you approve the look, I'll install it on your site. I'll even add Privacy Policy, Contact and Affiliate Disclosure pages if you want! I'll include a matching FB banner. Now is the time to update your website! Enter now and good luck!
How To Get Your Blog Redesigned
If you can't wait for this weeks giveaway to end and see if you won, or you want some other graphic design done for you, you can contact Ray directly through Facebook. He is very responsive and very customer friendly!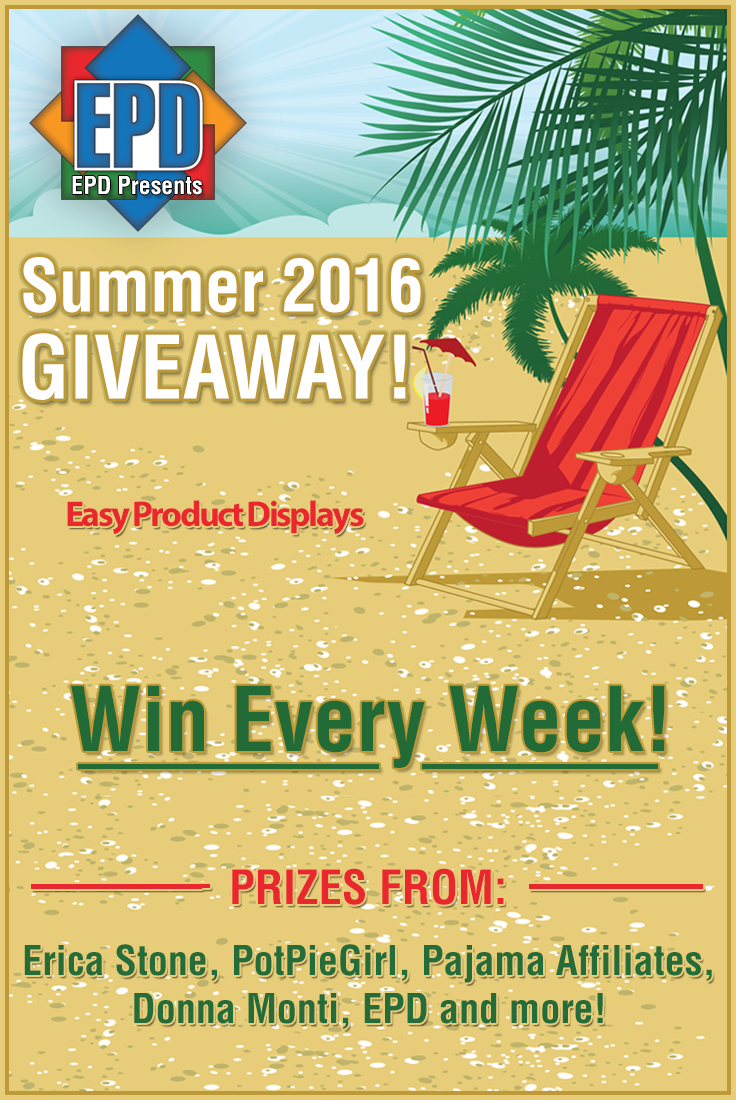 Date of Giveaway
July 10 – July 16, 2016
Rules:
Enter below by getting points for each entry. Rafflecopter will pick a winner at random after the drawing has closed. The winner will be notified by email within 48 hrs. Anyone can enter. Some entries allow you to accumulate points daily, so come back everyday and enter!
Subscribe to Stay Up to Date!
The best way to stay in the know about our newest giveaways and blog posts by subscribing here. You even get two free guides. The first guide is for Easy Product Displays and the other is from a Zazzle Pro Seller.
Subscribe here and stay up to date with the newest updates and upgrades from Easy Product Displays! We never sell or giveaway your info. We just want to stay in contact with you so you know about updates and upgrades.
Thank You for Visiting Us!