Hi EPD Members,
We are very happy to announce the latest update to the Easy Product Displays tool. Zazzle users, this one is all for you!
The Easy Product Displays Zazzle search has been greatly improved in both performance and options. You can now search Zazzle or just specific Zazzle stores (yours or anyone's) and sort by newest products or most popular by keyword. Yes, search YOUR Zazzle store by keyword! Many of you have been waiting on this one! These are drastic improvements over the old EPD Zazzle search.
New Zazzle Search For Easy Product Displays
To use this new feature, just save your Zazzle store names in your Easy Product Displays dashboard. Then when you use the Zazzle search, you can select from one of your Zazzle stores to search by keywords.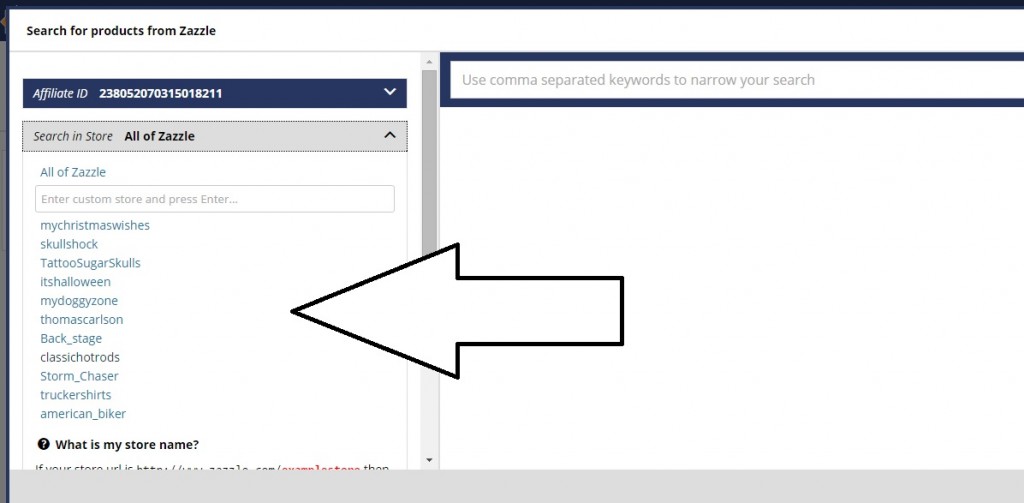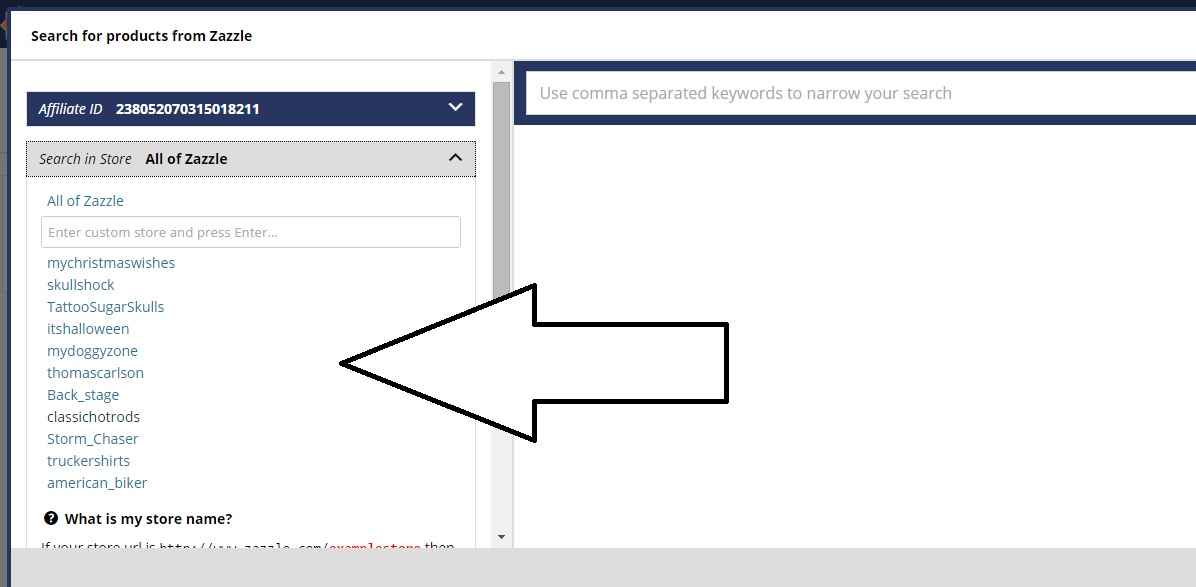 Auto Build Product Displays From Zazzle Collections
The crowning jewel for this Zazzle upgrade might be the AUTO BUILD feature that allows you to import products from a Zazzle Collection or Category url. EPD will automatically append your referral # and create a display of products based on the collection or category of your choice.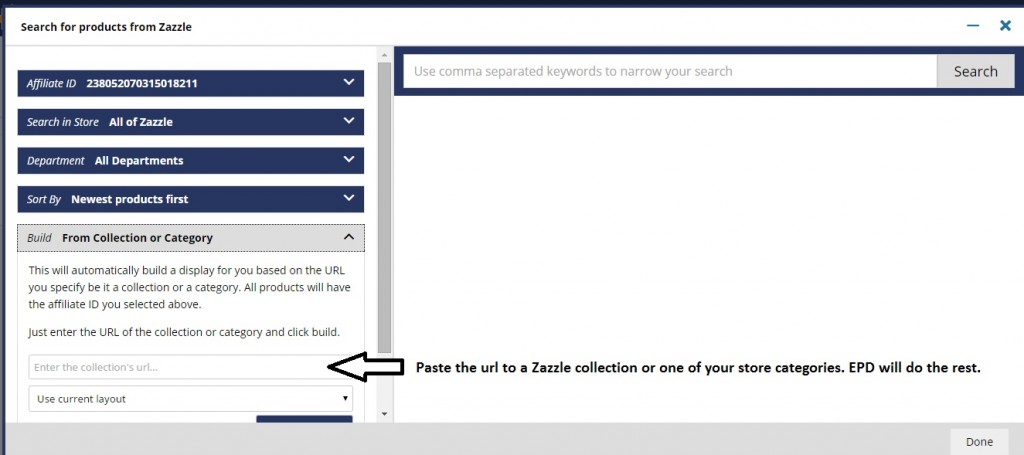 That's right! Just paste the Zazzle url of a Zazzle collection or a Zazzle Store category and EPD will auto build a display of those products. All you have to do is select what size template for your blog and import the products into a full EPD display.
The final item in this update is an ability for EPD admins to quickly add the latest Zazzle products to EPD Search. As you may already know, Zazzle releases new products almost every Friday. Now, EPD will have those products listed in our EPD Search on the same day. Keep in mind it may take a few days for products to be listed in the Zazzle marketplace. That will also reflect in our tool.
We hope this update will make the Zazzle search feature even more fun and useful for everyone!